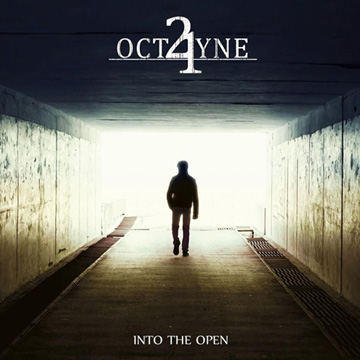 21OCTAYNE are...

Hagen Grohe (The Joe Perry Project) - Vocals
Marco Wriedt (Axxis) - Guitar
Alex Landenburg (Rhapsody) - Drums
Andrew "The Bullet" Lauer (Paul Gilbert) - Bass

After gaining extensive experience in the music business including recording albums and touring worldwide, the time felt right for the four musicians to form a new band that embraced their individual styles. From catchy pop/rock songs and ballads to heavy rock: 21OCTAYNE is a true representation of musical diversity.

Into The Open is their eagerly awaited and critically acclaimed debut album released worldwide in May 2014 by AFM Records. Masterly crafted hard rock at its best for the sophisticated rock listener, packed with powerful vocals, catchy hooks and a groovy rhythm section. A must have for true rock fans!!!